Customized Support From a Team of Industry Experts
Discover the D1® Difference
When you become a Dimension One Spas® dealer we partner with you to create a world class retail experience. You will work with a team of industry experts that will guide you to incorporate D1® products into your portfolio and ensure a plan for profitable growth.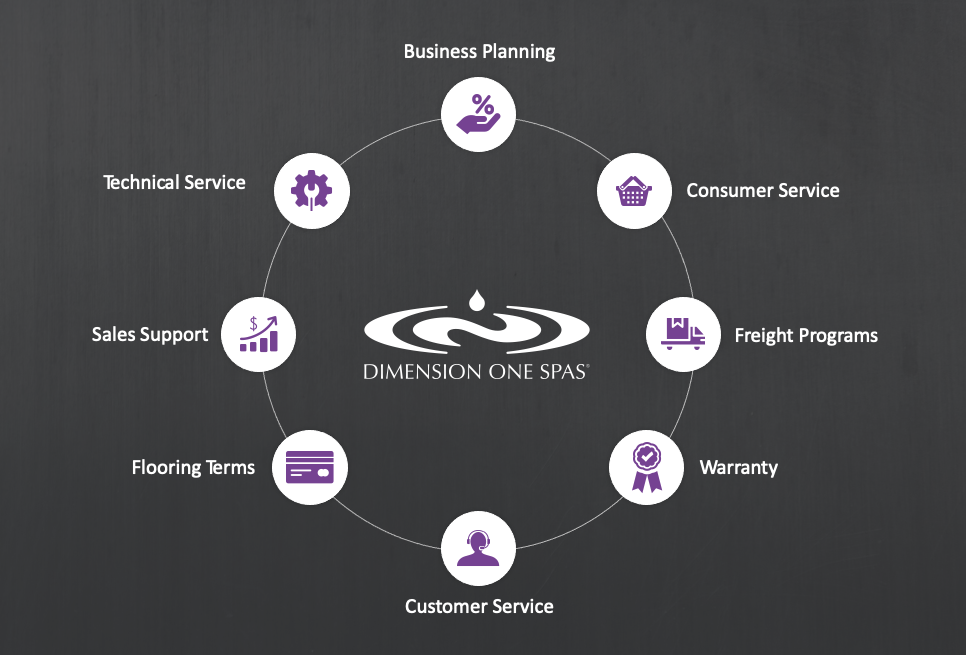 Strength in Numbers: Our Team
The team and culture at Dimension One Spas® is world class. From the Customer service team to helping hands in the service department you can rest assured your needs will be met with care and industry leading service and manufacturing team with over 130 years of combined experience!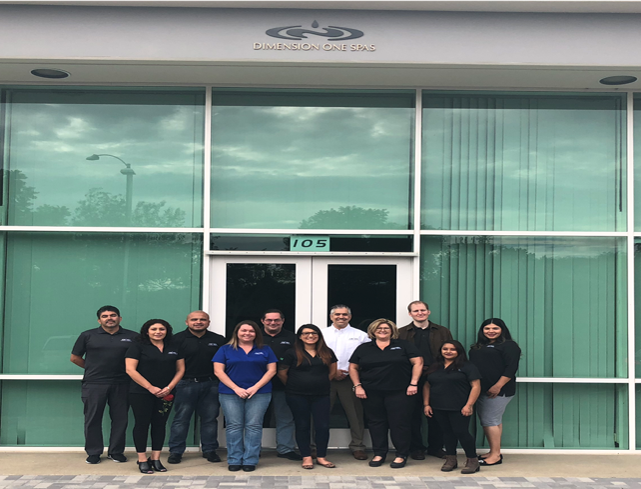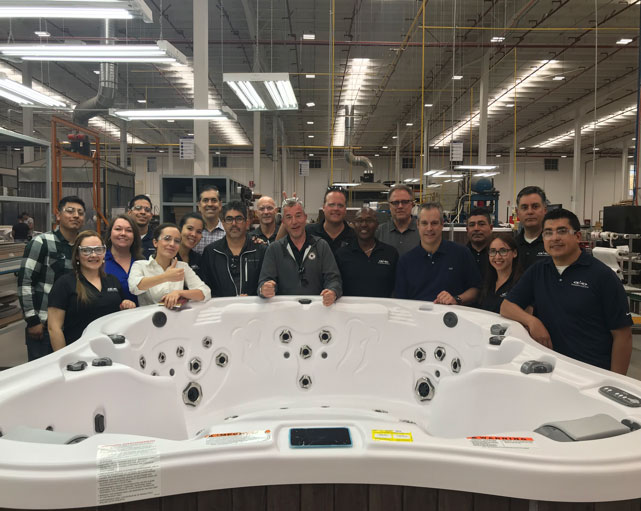 The Distinctly D1® Retail Advantage Program
The D1® Retail Advantage program provides unsurpassed support for retailers worldwide. This program offers a full suite of products, tools and services you can use to increase store sales and boost profitability.
See how D1
®
dealers have grown their businesses with our full service dealer support.
Interested? Want to Learn More?
Start the conversation today to learn more about the D1® Retail Advantage program and how it can accelerate your growth and profitability.